I. AM. IN. AWE. :)
God is so good and so faithful. I can't believe the way HE loves to take what is weak, and use them, and by so doing, proves Himself strong.
I am weak. He is strong.
My words are empty. His words bring forth life.
This past weekend was an amazing answer to prayer. To be honest, I was horribly nervous on Sunday morning. Suddenly all the doubts, worries, concerns, etc.. about talking in front of people, with a translator, came crashing down on me. All week people had asked, "So what are you going to talk about?". Ha. And, per usual, I replied, "I don't really know yet. I am praying, but the Lord normally shows me RIGHT before I speak." (It's something I can pretty much expect any time I speak.)
As the worship service was starting, I suddenly felt the Lord was prompting me to take a different perspective/angle then what I had originally planned. When I got on the platform, all nerves calmed and God showed me what to say.
I spoke of HIS faithfulness in providing every day little things, and his faithfulness in HUGE things (like when we were on tour and our tire popped off our trailer. We didn't have money to buy the one we needed. A few days later, we were telling our host family about it and he had the EXACT tire we needed, brand new, in his garage. Yes. God is AMAZING!)
The Lord just kept reminding me of little ways He had been faithful during my travel with the SKY family and their ministry. In the end, I was able to encourage the people to pray, to spend time with the Lord. :)
God is good. All the time.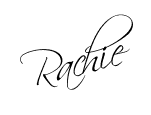 P.s. So, this week consists of meal planning, Bible study, babysitting, walks in the beautiful countryside and dwelling on God's goodness and faithfulness!